East Providence home sales continue to impress in March as the median sales price rose to $252,000, the second highest number on record behind the $263,000 registered way back in 2007. Unit sales were only 2 off from last March dropping from 34 to 32 and the sale price per square foot elevated from $191.00 to $214.00, a healthy jump from the previous year.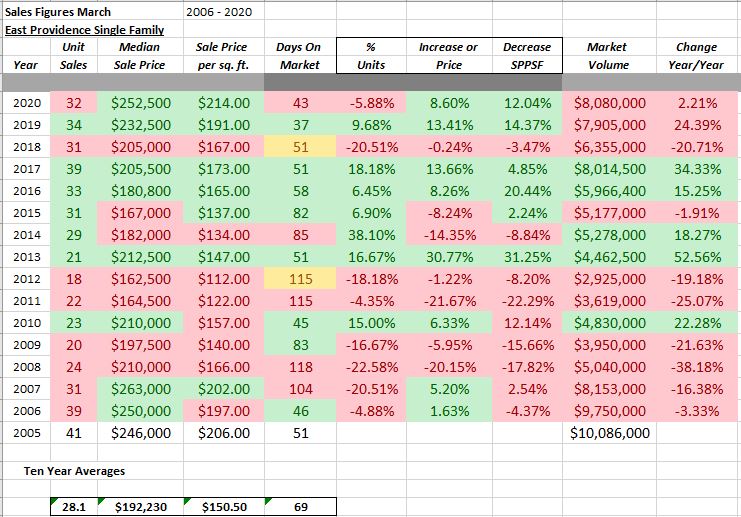 Keep in mind these are closed sales and were most likely originated well before the corona virus matter began to influence personal buying habits and public policy. These figures are encouraging nonetheless.
The structural underpinning of our economy was very healthy prior to the pandemic and, at least in these parts, the demand still remarkably outpaces supply. I find from my own experience in the field that my listings are still receiving multiple offers and are placed into agreement in a week to 10 days.
Of course if the pandemic persists, along with the accompanying public policies around it, the real estate market will inevitably begin to feel the impact.
If you have any question regarding listing your house in this uncertain time, please contact me.