Single family home sales surged in February despite the limited inventory which indicates the sellers' market has no immediate plans on giving up the ghost. And although the median sale price dropped a little, the sale price per sq. ft. rose by 11.5% while days on market dropped significantly.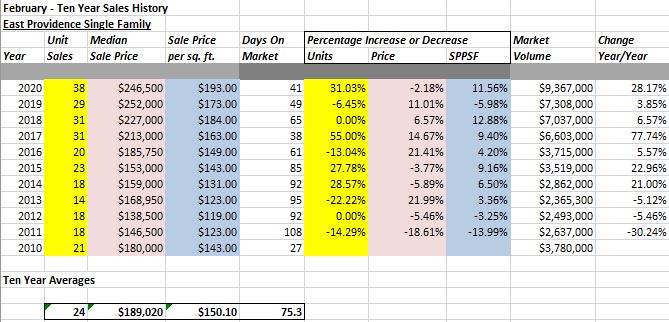 Sales this Winter is also no doubt being helped along by the mild weather as open houses resemble the crowds that gathered during a Kmart Blue Light Special. (I've just lost everyone under the age of fifty as they have opened another tab to google Blue Light Special.)
The bottom line is that the market is still incredibly strong with no signs of letting up. The 38 unit sales in February bested the previous records of 31 set in 2017 and 2018 by 23%. And although the median sale price dropped a bit, the surge in unit sales along with the significant increase in SP/Sq. Ft. indicate that buyers are paying the same price for smaller homes.
East Providence February 2020 Single Family Home Sales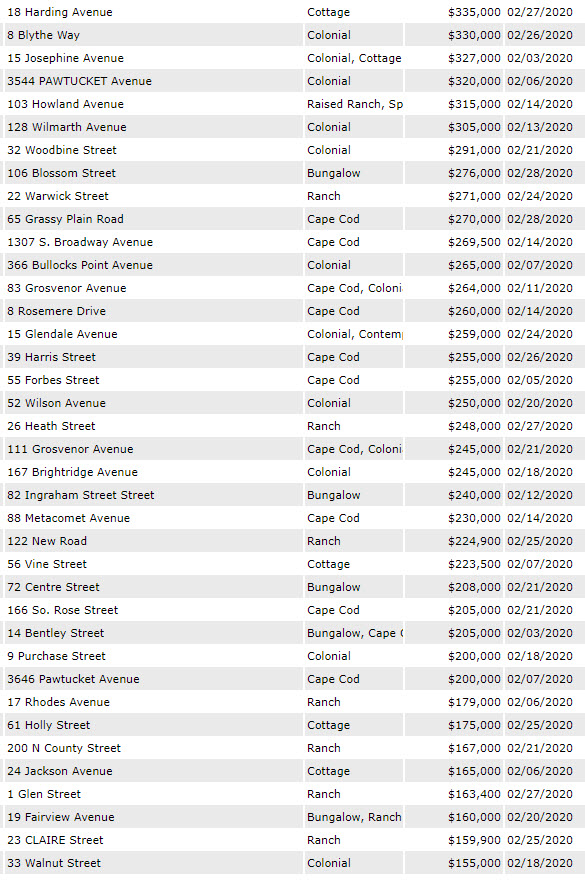 If you would like to know exactly how the current market has affected the value of your property, please contact me.